We are certified and insured asbestos and mould removal specialists, and we offer free inspections.
Contact us for an Estimate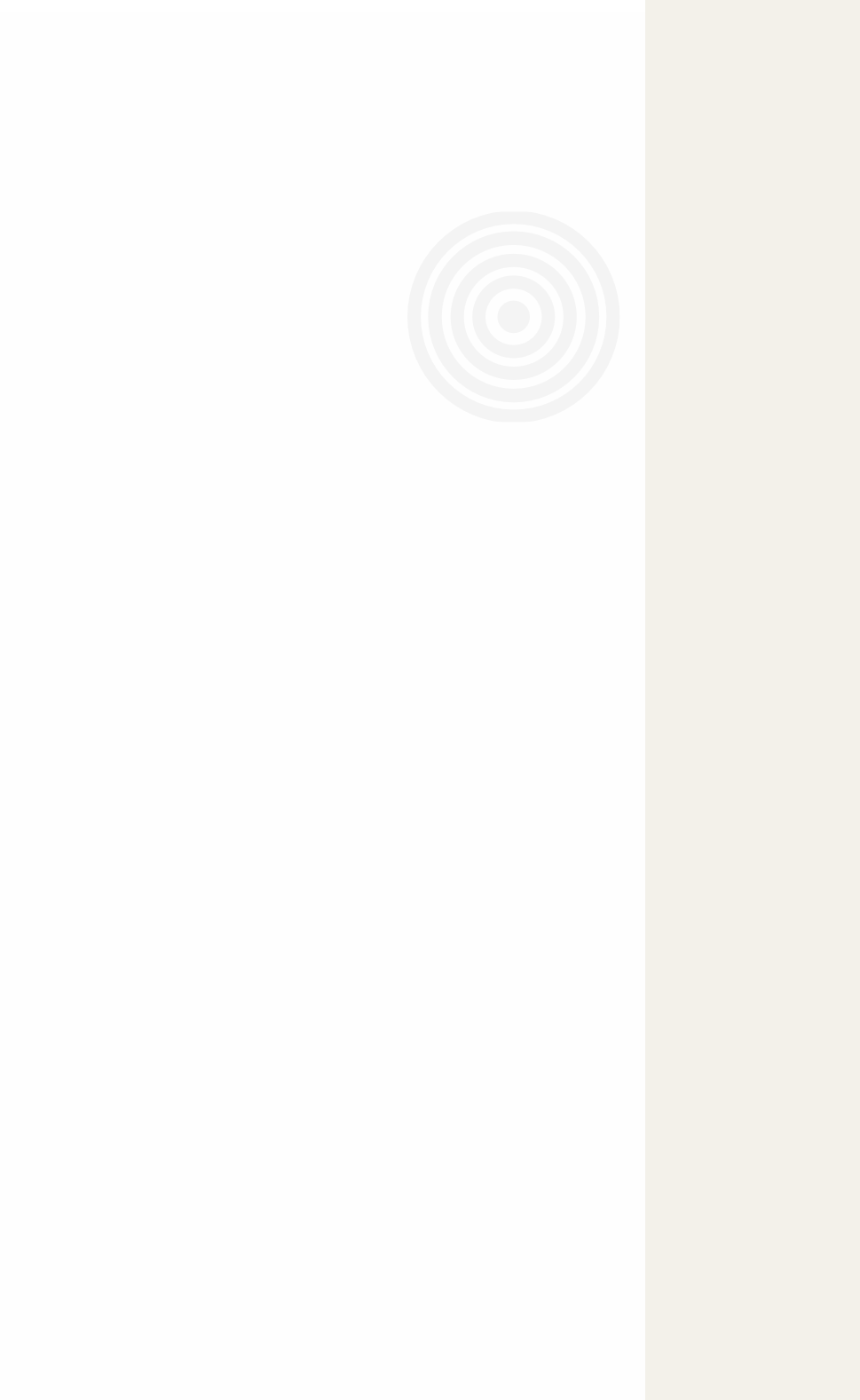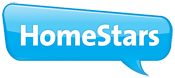 Mould remediation is the clean up and removal of mould, particularly toxic mould.
Attic mould and basement mould and are the two most common areas of household mould problems. We have expertise in detecting and fixing current mould problems - and preventing future attic mould and basement moisture issues.
Dome Contracting & Insulation Inc. employs a variety of safe, effective methods proven to eradicate your mould problem. We are a green company and only use materials that are safe for you, your family, and your environment.
Do you know what's going on in your attic?
Attics are a haven for mould resulting from any number of possible moisture issues.
Bathroom fans that are vented directly into the attics, poor ventilation, insufficient insulation and roof leaks are just a few potential mould growth problems.
Homeowners rarely check attics. Check your attic regularly for mould growth on sheathing, roof plywood and structural supports. Checking your attic regularly could save you thousands of dollars in remediation costs.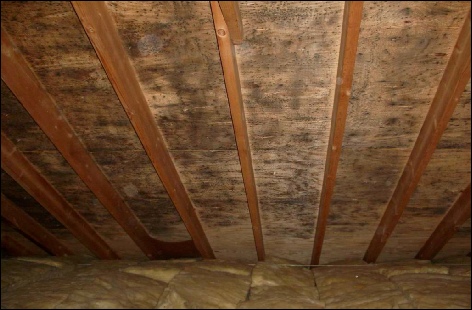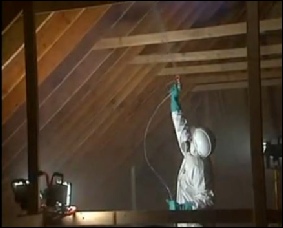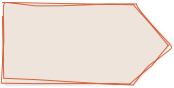 Let Us Help You
Contact Us Now!
If you do have an attic mould problem. Dome Contracting & Insulation Inc. uses state of the art Blasting equipment for the Remediation process. We also use this process in Fire Restoration for cleaning up fire damaged areas. (See our video section)
We will correct any moisture issue you have in your attic, remediate the mould and install new insulation in your attic if needed. We take care of all the necessary steps needed so you don't have to hire multiple contractors. We are your one stop shop!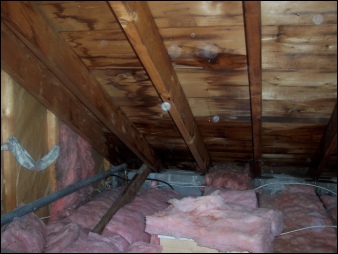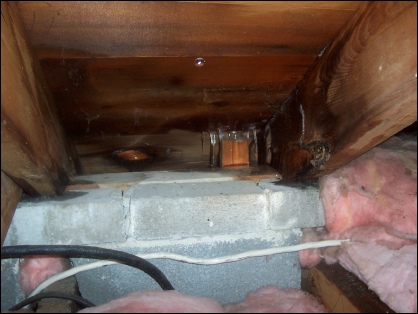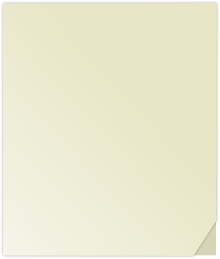 BLEACH DOES NOT KILL MOULD!!!
One of the biggest misconceptions is that bleach kills mould!! It's toxic to use and it only kills a few different types of mould. If anyone tells you to mix bleach with water to clean mould, they are incorrect. You should consult with a professional prior to attempting any cleaning of mould yourself.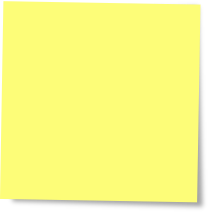 It's imperative that all moisture issues are resolved prior to mould remediation is started or the mould will return! We are a green company and only use environmentally safe materials.